VISION 2025
With a perpetual focus on pleasing customer experience and satisfaction, our vision is to empower each resident of the UAE into making seamless and secure transactions through our dynamic solutions.
MISSION
In support of the UAE's Smart Government Initiative, our mission is to create an inclusive economy, that provides people financial freedom and success irrespective of income, gender and nationality.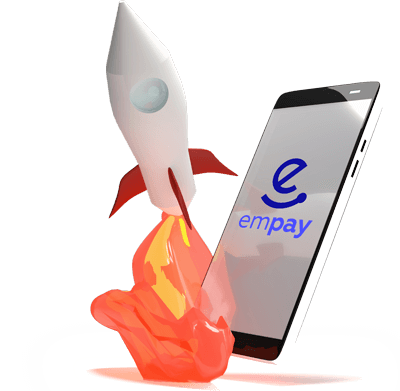 Our Story
Empay is the world's first contactless lifestyle payment ecosystem with instant credit. Designed and developed within UAE's Smart Government program framework, this one-of-a-kind application provides multiple payment modes for several lifestyle needs at the convenience of a click on your phone. Empay was conceptualized to support contactless and remote payments to enable UAE residents to carry out highly secure financial and cashless transactions with a wide range of government and non government entities.
To provide the complete payment solution to a resident starting right from morning coffee and taxi fare to large business transactions and license renewals. In addition to this, Empay's Instant Credit Facility eliminates the need to visit a bank or ATM for a loan or extra cash, thereby saving the hassle of tedious formalities and paperwork. Foreseeing the future of payments across the world going digital, Empay was founded to be a one stop payment solution to all lifestyle payment needs now for the UAE and very soon across the globe.