If there's one thing the pandemic taught us, it is how to protect ourselves and safeguard our health and life span. Let's take a look at some simple kitchen additions to aid our health and these involve herbs and spices that are readily available from your kitchen. Here are a couple of tips from #Empay on putting health first.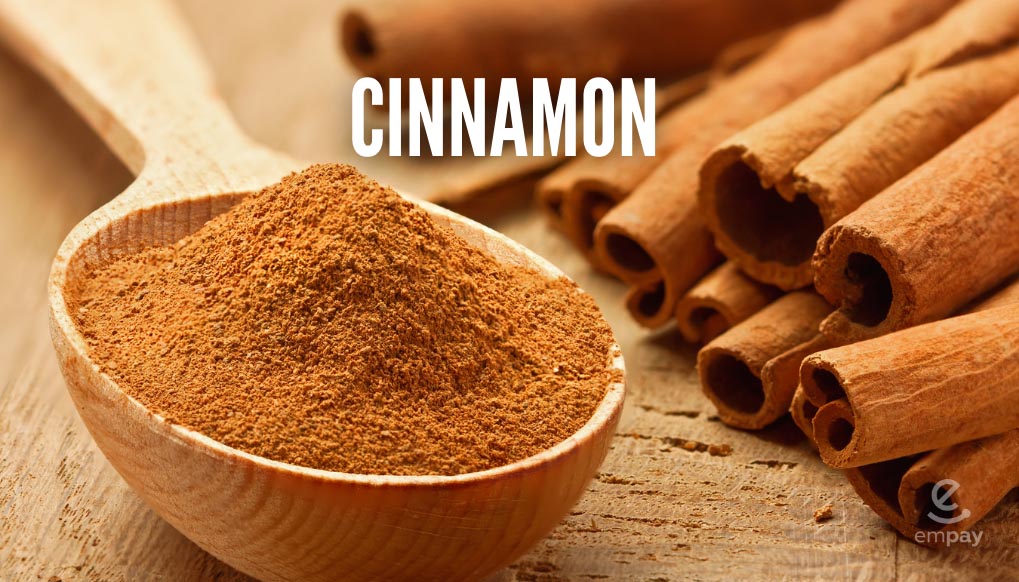 Cinnamon to stabilise blood sugar levels
Apart from being an indispensable spice when it comes to desserts and baked goodies, cinnamon has been proven to reduce cholesterol levels and blood sugar. Abundant in antioxidants, cinnamon can reduce inflammation and gastrointestinal issues as well.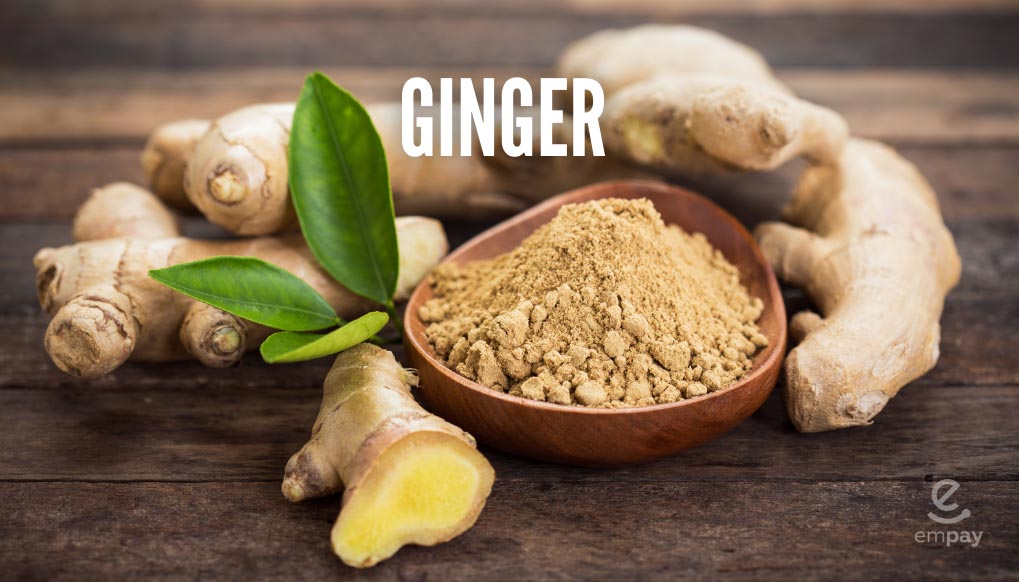 Ginger for gastric health
An age old gastric aid, ginger is a saviour for anything and everything stomach related. Ginger soothes the intestinal tract and its powerful anti-inflammatory properties can cure nausea and diarrhoea too. It is easy to consume as well, just a couple of scrapings in your meals or drinking water should do.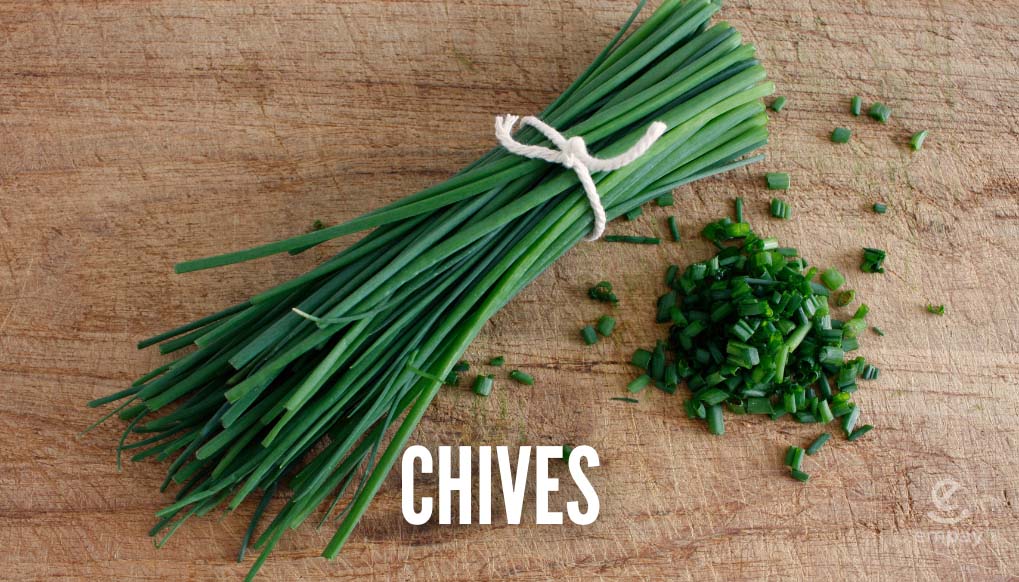 Chives for cancer protection
The delicious green garnish is rich in antioxidants owing to its abundance of vitamin A and C. It is believed to reduce the risk of gastric cancer. Throw in a couple of sprigs in your salad/pasta/noodles and it enhances the meal and serves as a good source of antioxidants.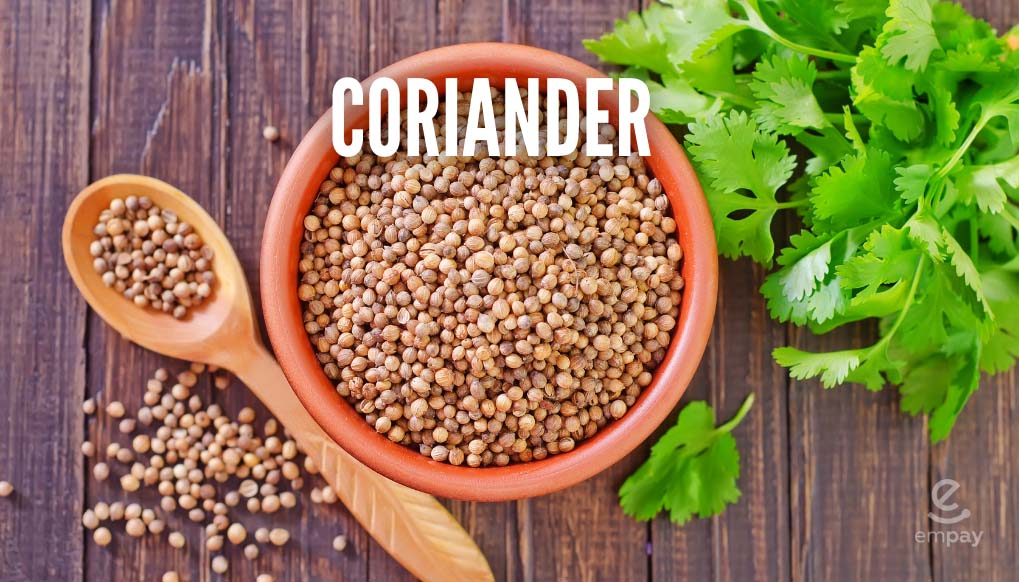 Coriander for cholesterol control
Coriander is a popular healing food that can not only lower your bad cholesterol but also increase the good cholesterol level too. It also has good anti-fungal properties. Coriander is a staple across most East-Asian cuisines and just adding a tinge to your daily dose of vegetables goes a long way.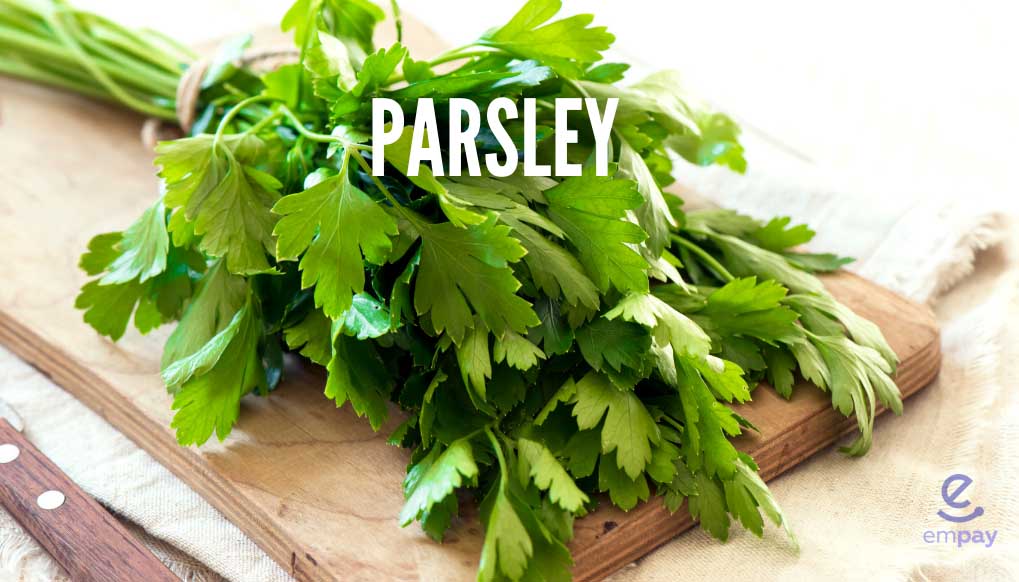 Parsley to control blood pressure levels
Parsley is a refreshing garnish that's very high in antioxidants. It is also rich in vitamins and is good for a healthy heart. Not only it helps keep your blood pressure levels at check, but also helps in keeping hypertension at bay. Garnish your curries for that extra delicious flavour and good health!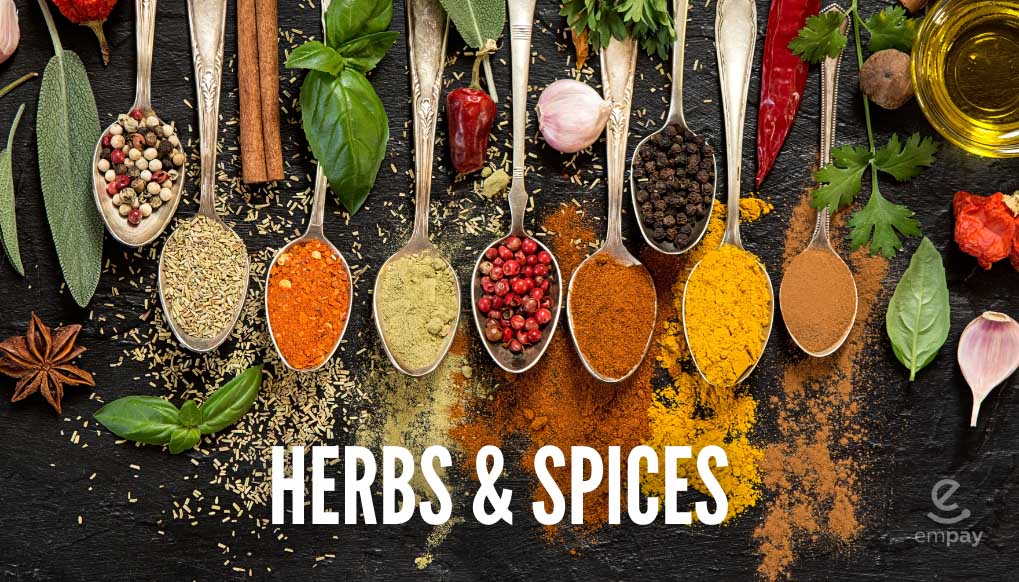 Apart from aiding our taste buds and making our foods taste better, herbs and spices also literally spice up the health factor as well. Head over to your nearest store with #Empay and get the heavenly herbs and salubrious spices and pay your grocery bills easily with #Empay!
Also, now get tasty and healthy food delivered right at your doorstep with #Empay! We have partnered with various restaurants to suit not only your taste buds but also your health and well being!