Our Senior Leadership Team
Muna Al Qassab Has over 20 years of experience in leading businesses. Currently, CEO of Empay (a completely versatile mobile payment application ecosystem consisting of contactless payments for Government & private sectors including Tap & Pay; DED License Renewal; Utilities; Online Food Ordering, School Fee Payments and International Money Transfer). Empay will provide UAE residents unparalleled convenience, security and smart solutions to simplify the lives of the residents.
She has handled numerous salient profiles ranging from Strategy Planning & Implementation, Senior Level Partner Relations, and Government & Non - Governmental Relations, Public Relations & Marketing, Business Development and much more, delivering adept results that portrayed her flair. Apart from being a skillful leader with exemplary leadership qualities, she is always ready in lending a helping hand and assisting people around her to deliver better. Being a true visionary who can oversee the complete management of the organization expertly, she is an inspiration and role model to her colleagues and subordinates alike.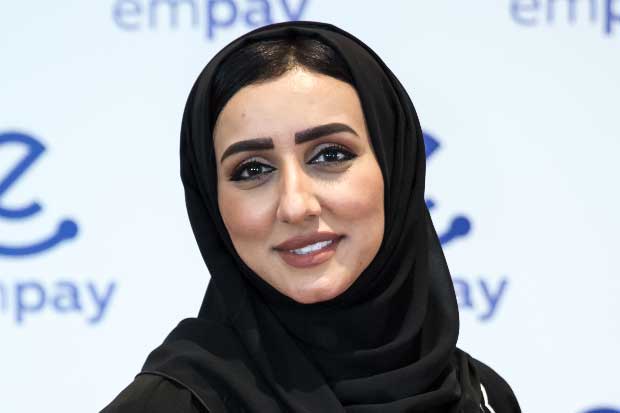 Ms. Muna Al Qassab
CEO, Empay Meet other senior leaderships